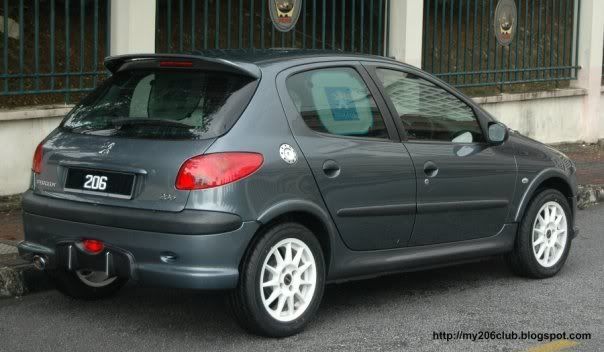 My colleague has brought back for me another 4 pieces Rear Diffuser.
It's designed for Peugeot 206 (post 2002) and it fits nicely into your rear bumper.
Comes with all the necessary installation kits.
It's RM270 for one.
Special price RM250 for those who have came out to TT before.
Only 4 pieces available.
I can be reached at
O16 41O 1983
and
etetet@gmail.com
.
SOLD OUT